On December 15 at 3:30 pm, three days after the first slag roll, furnace 2 delivered its first metal casting, carrying in its wake an appanage of feelings of satisfaction, delight, relief and accomplishment, not only by the management team and KNS 1,588 workforce but also both partners Glencore and SMSP.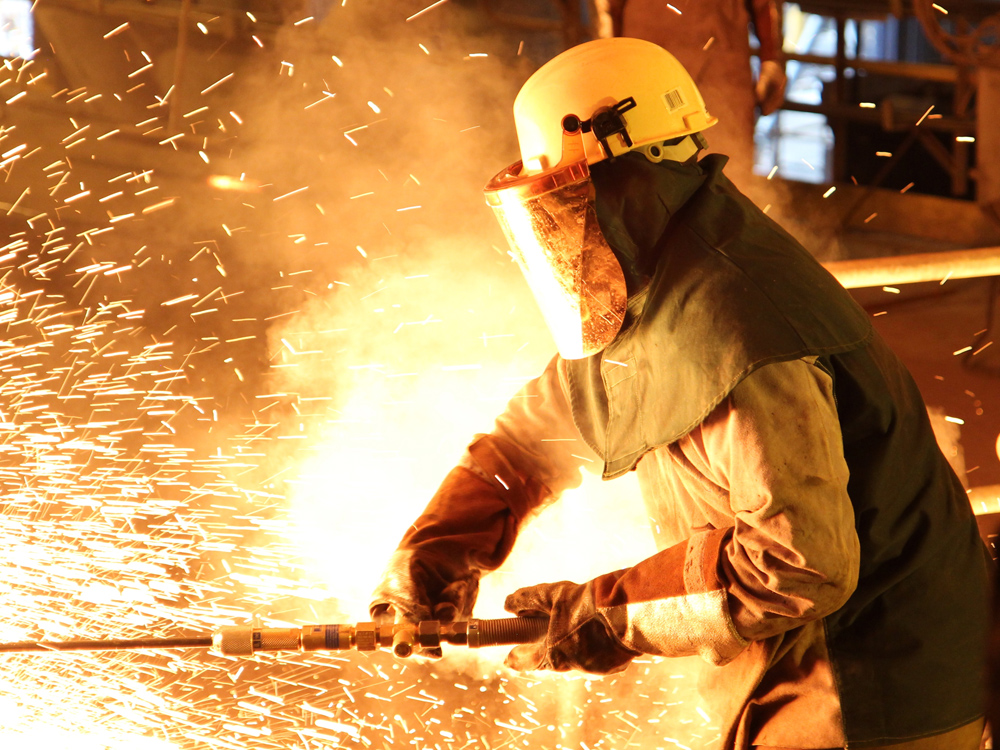 For ten months, under the direction of Tim O'CONNELES the Reconstruction Project Manager, the furnace 2 works took place on time, and according to a precise calendar including different stages as appeared on the diagram below:

"It's a great pride for us and for Koniambo. This achievement proves that despite all the problems we encountered, we are able to meet big challenges. What a happiness for us seeing these two ovens casting", says Jean-Pierre WADRA Trainer of casting operators, in front of NC1ère TV camera. As for Helen WARU, she wanted to pay tribute to former colleagues declaring, "this achievement is especially for them, because they left so that we can twitch the furnace 2. It is a success not only for us but also for them." These three years of doubt have certainly welded the employees who proved their attachment to this Northern Plant, which is their working tool but also symbol of the country's economic rebalancing. Note that the first metal casting was provided by the color, Nicolas VULAN, under the supervision that day of Rachel SINYEUE.
The repair of the furnace 2 follows the accident that occurred on December 26, 2014 on furnace 1. The evaluation report has identified errors in the furnance maintenance and in the applied quality control. Decision was therefore taken to begin the modification works of furnace 1 at first stage, put it into service and operate it to demonstrate its reliability. At the end of this phase, end of 2016, green light was given by Glencore to finance the refractory bricks replacement works of this second kiln.
According to SMSP CEO, "the commissioning of the furnace 2 is a highly anticipated event. It ends a period of uncertainty and doubt, and we can all rejoice. I congratulate all Koniambo Nickel employees for their hard work. I want to encourage them as they embark today on a two-line production phase in order to reach the set production targets."
Now that both furnaces operate, the Northern Plant's aim is to produce yearly between 54,000 and 60,000 tons.