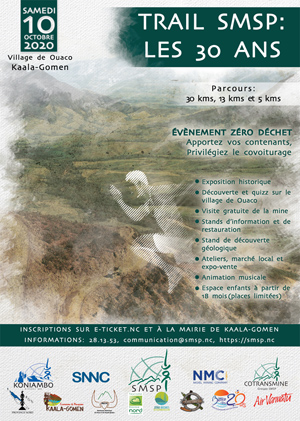 In order to enhance OUACO historical site, the company's headquarters', and on the occasion of the 30th anniversary of its acquisition by SOFINOR, SMSP (Société Minière du Sud Pacifique) will organize a major event on Saturday, October 10, 2020.
Surrounding a trail organized on its mining domain, SMSP wishes to highlight this historic site for the Mining Group.
Indeed, the history of SMSP began in Ouaco. The group therefore wishes to bring together all of its mining and metallurgical subsidiaries (KNS, SNNC, NMC and Cotransmine) and the general public to share a sporting and cultural moment around the village history and that of SMSP.
In relation to the sporting side, the trail will consist of 3 different tracks including:
A 30 kms race dedicated to great athletes
A 13 kms race dedicated to athletes
A 5 kms family race of comprising a site replanting activity.
On the Village site several cultural activities will be offered to participants and visitors including: an exhibition, visit tour and a quiz that will retrace the village history, highlighting its monuments (former cannery, former slaughterhouse, etc.).
There will also be information and entertainment stalls, including a geology discovery stand as well as a market for local products, crafts and catering. To mark its 50th anniversary, a free of charge tour of the Ouazanghou mine will also be organized. Around hundred participants will thus be able to discover the site's mining activity.
Below are the organizing committee members including SMSP and its subsidiaries staff, as well as representatives of the Northern Province's Cultural Department, the Northern Province Tourism Economic Interest Group, the Kaala-Gomen City Hall and members of PHOK Association, who are working hard to make this event a great one.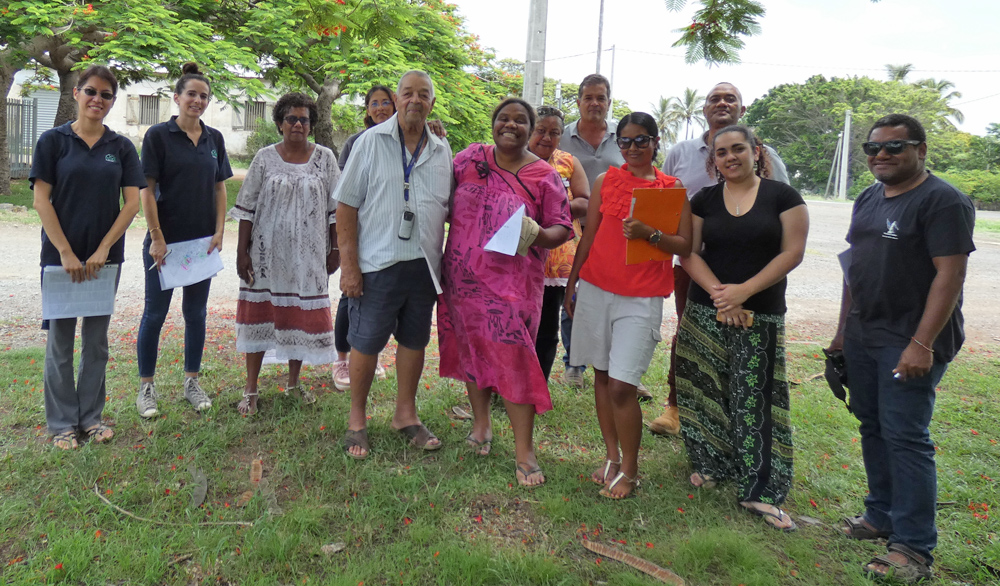 This event is also intended to be "Zero Waste", with each service provider and participant having to commit to this process.
Registrations are open as of today, and feel free to register now with this link: https://www.eticket.nc, or directly to the Kaala-Gomen media library with Mrs Raissa BOANEMOA. You can also find all the information on Challenge website (https://www.challenge-org.nc).
See the article We are getting ready!
Download the documents :