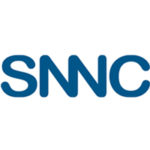 SMSP enters into the protected field of metallurgy. The pyrometallurgical processing plant built up by Société du Nickel de Nouvelle-Calédonie et Corée (SNNC), in which it holds 51% of the shares, has entered into production.
The plant that has been built up in less than 30 months should produce for this year alone some 4.000 tons of nickel metal contained in ferronickels, which will be entirely sent to the Pohang industrial complex. By next year the plant should produce 24.000 tons before reaching its full capacity the year after.
Thanks to the valorisation of its mining asset reducing ore grading export to 2.27% Ni over a thirty year period, SMSP has made half of the contribution to the construction costs of its metallurgical subsidiary with an annual nominal production capacity of 30.000 tons of metal nickel.