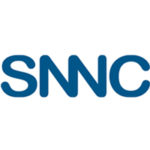 SMSP, through its SNNC subsidiary (Société du Nickel de Nouvelle-Calédonie et Corée), is on the stage to enter the protected field of metallurgy in proceeding along with its industrial and commercial partner POSCO, to the lighting of the largest electric furnace ever manufactured in a pyrometallurgical unit.
Thanks to the valorisation of its mining asset reducing ore grading to 2.27%, SMSP has made half of the contribution to the construction costs of its metallurgical subsidiary, which has built the Gwangyang ferronickel Plant with an annual production capacity of 30.000 tons of metal nickel
By means of more than 350 million dollars, SMSP therefore happens to consolidate France's position as a major investor in South Korea. The SNNC's pyrometallurgical Plant, within which SMSP holds 51% of the capital, is among the 10 top French direct investments ever undertaken in South Korea. SMSP is thus positioned along with the major French companies such as BNP Paribas, Total, Renault, Lafarge, Rodia and Saint Gobain.
Definitely keeping on in a strategy of upgrading value of the resource, the Caledonian group enters into globalisation to finance the local industry's processing of the mining resource by exporting nickel in the form of ore.