SNNC, the Caledonian Plant in Korea, SMSP/POSCO partnership's industrial subsidiary, has just recently celebrated its 10 years' production.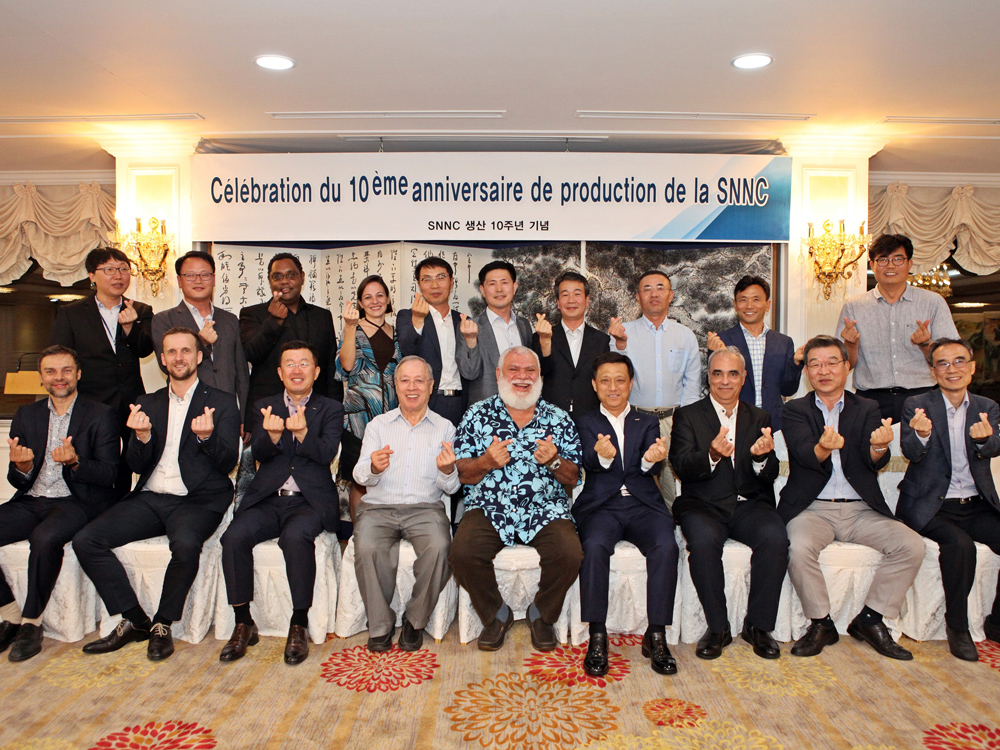 A New Caledonian delegation made the journey to participate in the celebration of this event. It is consisted of: Paul Néaoutyine, the Northern Province Assembly's President; André Dang, SMSP Chief Executive Officer; Didier Ventura, NMC President; Karl Therby, Chief Financial and Administrative Officer Sofinor Group; Ulrich Reber, Project Director Sofinor and Gwenaëlle Fontaine, Head of Department of Control Management and Operational Performance NMC.
The New Caledonian Delegation was welcomed by Mr. Han Sung Hee, POSCO's Vice President, who, on behalf of his company, has thanked Paul Néaoutyine and André Dang of their initiative in 2005, to meet and suggest this present partnership, which has allowed to give birth to the Gwangyang Plant.
An opportunity for both parties to recall and reaffirm their excellent trust relationships, entertained over past ten years, and to express their desire to see the strengthening and consolidation of these links in the years to come. Paul Néaoutyine declares: "Building and operating a metallurgical plant project was a huge engagement and a real bet on future. It was difficult to proceed without assurance of mutual trust between the two partners. These good understanding and close relationships have played a key role in the SNNC Plant excellent performance to date. "
Indeed, the factory operated by SNNC subsidiary is one of the world most competitive plants. Since it went into production in 2008, SNNC has made a profit of 25.5 billion XPF of which 19 billion XPF were distributed, out of which 9.7 billion (XPF) to SMSP. As of 31st December 2017, SNNC employed 263 employees and workers. Based on its financial results and profitability reports, SNNC undertook expansion works, inaugurated in 2015, upgrading its annual production capacity to 54,000 tons of nickel metal. The plant anticipates a production volume of 48,000 tons in 2018.
The New Caledonian Delegation also visited and met with the factory staff. On this occasion, Paul Néaoutyine and André Dang wanted to thank the management and the workers for the plant's effective performance while assuring them of their full support to the plant on-going and future developments.