The President of NC North Province, Paul Néaoutyine paid an official visit to China on July 12th and 13th. He was accompanied by SMSP and NMC Representatives, including: André Dang, Chairman and CEO of SMSP; Didier Ventura, NMC President; Karl Therby, Chief Financial Officer, Sofinor Group and Ulrich Reber, Sofinor Project Director.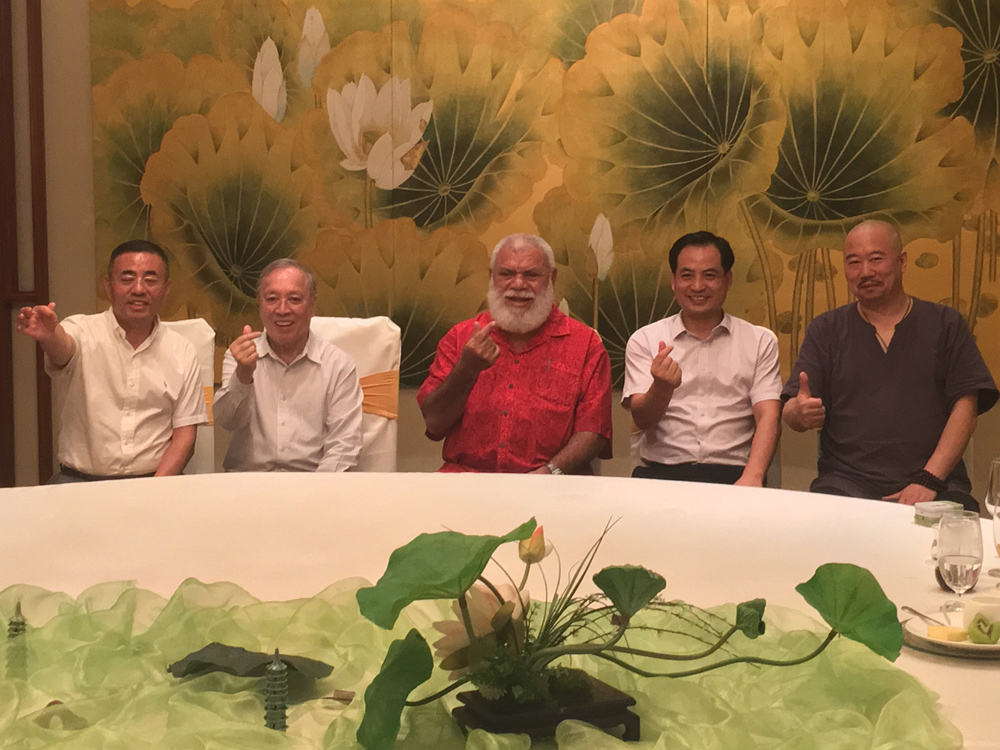 Several appointments were scheduled, including the meeting with Chinese Government Officials, in-charge of the Yangzhou City economic development. For this purpose, their interlocutors were able to affirm the Chinese Government support to the new SMSP/Yichuan Partnership which, according to them, will contribute to this district economic development. Paul Néoutyine also visited the metallurgical plant's site and met with Yichuan main shareholders and SMSP's new economic partners. The opportunity for both parties to agree on the priority actions to be undertaken for the implementation of the Memorandum of Agreement (MOA), which followed the signature Memorandum of Understanding (MOU) signed on October 18, 2017.
Let us recall that event on 22nd March in Noumea, SMSP represented by CEO André Dang and the Chinese Yangzhou Yichuan Nickel Industry Co Ltd, represented by its CEO Zhang Jianguo, proceeded to the signing of a Memorandum of Agreement stating the main lines of a partnership project. This association enables SMSP to hold a 51% majority stake in a pyro-metallurgical plant located in Yangzhou City, in People's Republic of China.
The plant owns a production line with an annual production capacity of 5 to 6,000 tonnes of metal nickel. The finished products are nowadays sold to stainless steel producers in China, including China POSCO.
As a result of this Agreement, SMSP, through its NMC mining branch, can supply 600,000 tonnes of ores at the market value, with a minimum contain between 1.40% and 1.80% Ni. That is to say an ore with an average grade of 1.65% Ni. The lower average loading rate allows SMSP and its mining NMC Branch not only to process an ore that has not been so far treated locally, but also extending its old mines lifespan and stabilizing and securing NC mining sector's jobs.
In application of the MOA terms and conditions, SMSP had to proceed this year to the ore supply of its plant in Chin, at a rate of a vessel per month. To this end, the ore carrier Kiran Caribbean left Téoudié Port Monday 23th July last week, with on board, a first shipment of 62,000 tonnes of New Caledonian ore intended for China.
This project currently offers additional commercial outlet for all New Caledonian mining stakeholders.