A Korean delegation of senior Executives, representing subcontracting companies to the Caledonian SNNC Plant in Korea, was on a visit in Noumea this week. Their main objective: to know the different characteristics of Caledonian nickel ore, in terms of quantity and quality, as their own employees manipulate it and handle it every day in South Korea.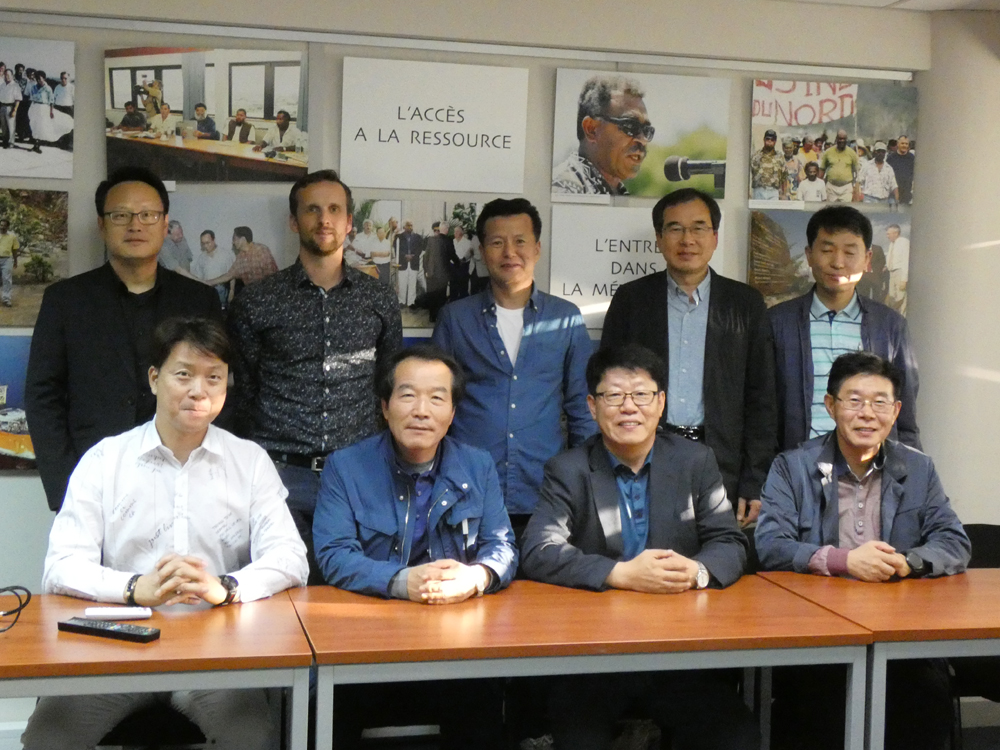 The members of this delegation are the followings:
Jeom-Ho BAN, Vice-President of SNNC Plant
Dong-Chui SUH, General Manager of N-tech Company
Soon-Kul KWON, General Manager of Niotech Company
Chang-Sik YUN, General Manager of SMC Company
Min-Yong PARK, General Manager of DAEGWANG Company
Members of this delegation were welcomed Monday, September 4, at the SMSP Administrative Headquarters at SAM3, where a presentation on SMSP's history of SMSP, its strategy and subsidiaries, as well as on the market news and impacts  was presented to them by Karl THERBY, the Group Chief Financial Officer (SOFINOR/SMSP).
Tuesday, September 5, these senior officials went to Poya mining center for a visit tour at the Pinpin Mine.
These subcontracting companies with their daily contact with the production team of Korean ferronickel are crucial for the good performance of SNNC.
These visits and meetings sustain good working relationships and close links between the two sisters companies SNNC and NMC.
These Officials will fly back to Korea on Thursday.