Gun KIM joined NMC as Management Control Director on 1st October 2013. A function that allowed him to carry a 3-year stay in the mining branch of the SMSP in New Caledonia, far from his Korea native. Responsibilities which enabled him to spend 3 years' stay within the SMSP's Mining Branch in New Caledonia, far from his Korean native country. A very laborious taking office that begins with the absolute necessity to learn French. "It was a real headache.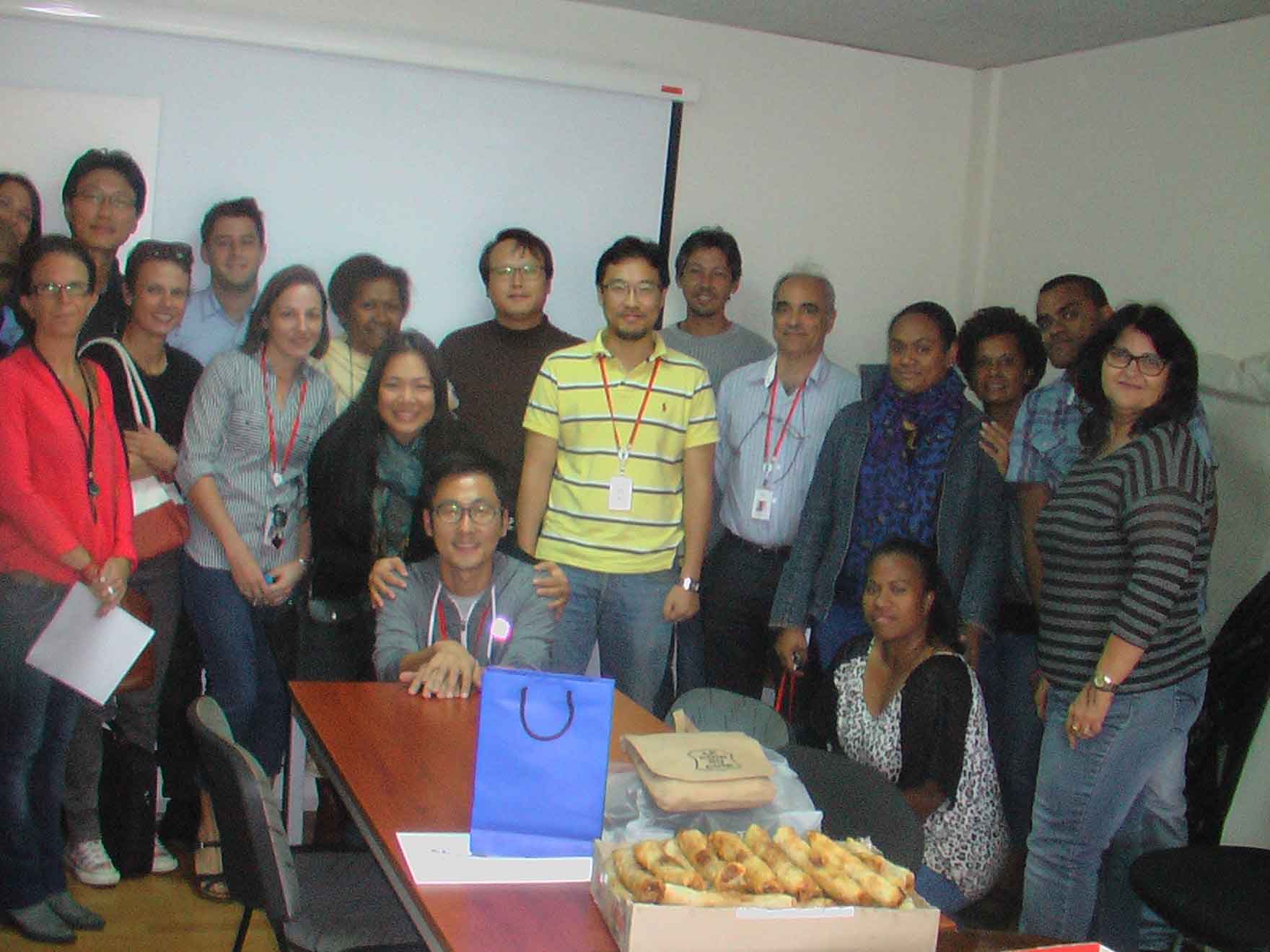 All communications, memorandum or other resource materials are in French. My French knowledge was limited to two words Bonjour (Hello) and Merci (thank you)." Gun therefore did everything possible to learn, to digest and to absorb French vocabularies, grammar and conjugation rules, in order to master the language, facilitating his professional relationships as well as his communication with all his other colleagues.
Beyond his language training, he had to also integrate the Franco-Caledonian culture, totally new to him, compared to his Korean Culture, both in the design of processes or methodologies as well as in social and professional operated rules. "What I appreciate particularly the Caledonian Culture: it is this sense of respect, which is conducive to a friendly and peaceful working atmosphere."
"I am very pleased with my stay in New Caledonia, even though it was short one. I am very fond of my team members. With them we were able to provide answers to some organizational and financial management issues. "During a small farewell party, that gathered twenty colleagues and close associates, Gwenaëlle FONTAINE, who is the New Management Control Director, thanked Gun for two years she spent with him. "With Gun we have established not only an operating budget but also a cost-control system that allows the company to have a more accurate picture on its day to day operational situation. "As for Guillaume EGINARD, one of his teammates, he described this path with Gun as "very constructive and very pleasant."
Gun arrived in 2013 with his wife Ji-Yoon HONG and his two daughters Honny and Yenah KIM who are enrolled in Noumea International James Cook School. Honny is in college in Year 8 while Yenah is in Elementary Course and both are trilingual (French, English and Korean). "Although this end of functions was planned with precise dates of arrival and departure, my two daughters are sad. And my wife already considers our return to Korea as a new life Ah! Ah! Ah", says Gun, hardly hiding a note of sadness in his voice for his relatives.
Just before boarding the plane, Gun sends a goodbye note to all. "Time runs always too fast. I leave permanently for Korea tomorrow morning. Thanks to your support and to your help, I was able to perform my duties till date. In addition, I now speak French and all experiences gained here, are a solid foundation for my future responsibilities and functions. It's really an honor for me to work with you all! I will miss New Caledonia a lot."
Upon his return to Korea Gun will join the famous "POSCO Planning and Strategic Department" as Deputy General Manager.
Let us all greet Gun and his family, thank him for his time and assistance to NMC, and wish him "good luck" in his new duties.