Cotransmine fifty or so employees were present this Friday January 18, to honor eight of their colleagues. Eight people with more than 30 years of service in the company and in SMSP.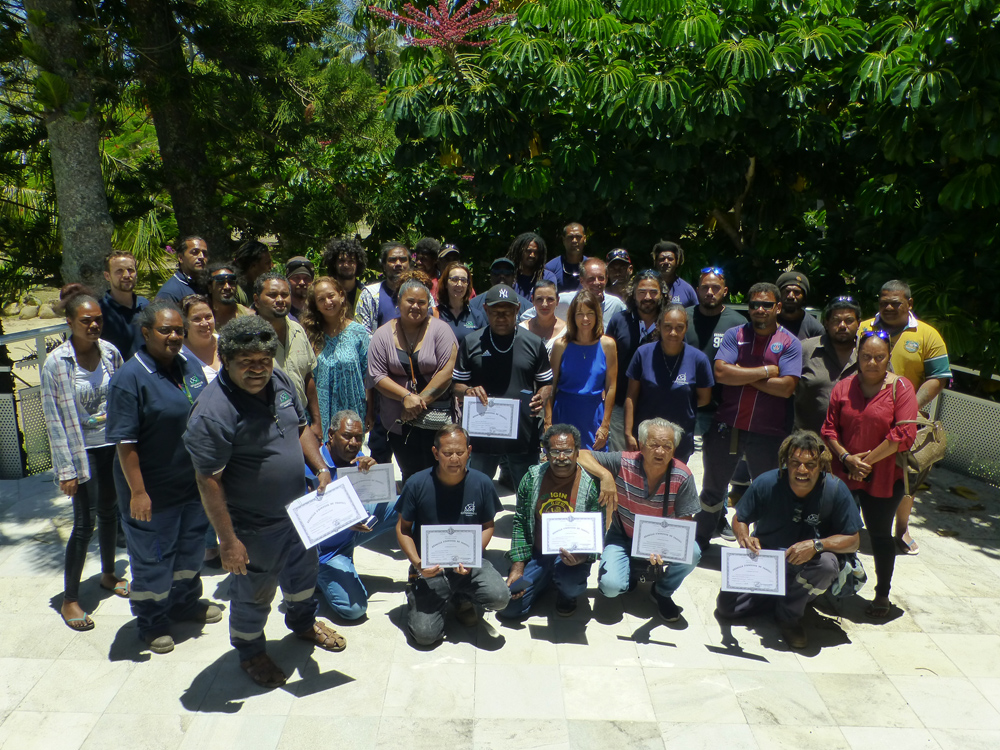 Five of them received the Vermeil Service Medal awarded to employees with 30 years of work. They are Didier KAI, Jean KAM, Paul ACHRI, Guy TEBEO and Francis N'GUYEN, the latter having retired in 2018.
Two received the Gold Medal for their 35 years of service: Henri WABETE and Yalouma AUGUSTIN, also recently retired.
And finally, Gratiano LAPENMAL who received the Grand Gold Medal for his 40 years of service within the group.
These medals reward workers for their dedication, involvement and career in the company.
Their Certificates and long service medals were presented to them by Cotransmine General Manager, Karl THERBY, who seized the opportunity to recall their individual pathway and especially to congratulate and thank them for this longevity and extended presence within SMSP Company: "Your skills, your technical and human experiences contributed to the development of our company and of our group. On behalf of the Head Office, I wish to thank you all for the work you have done. "
Karl THERBY also wished "to honor the dedication, the commitment and the will of job well done that everyone has shown over the years".
He furthermore expressed his will that these courses serve as example to the youngest that they be inspired by the unwavering commitment shown by their elders within SMSP Company.
The awardees, along with all the guests, then gathered around a cocktail to celebrate the event.