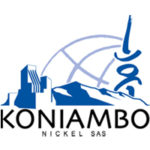 Koniambo Nickel Sas Board of Directors met on August 23 in Toronto, at Xstrata Nickel headquarters, and reviewed the renewal plan of the Koniambo projet.
The Board members have reviewed details of project execution planning, cost and schedule optimization and execution preparedness.
In a timely manner, but separately, the individual Boards of Directors of each Partner will meet in September according to plan to endorse the conclusions of the final report. SMSP Board of Directors will meet first on September 7.