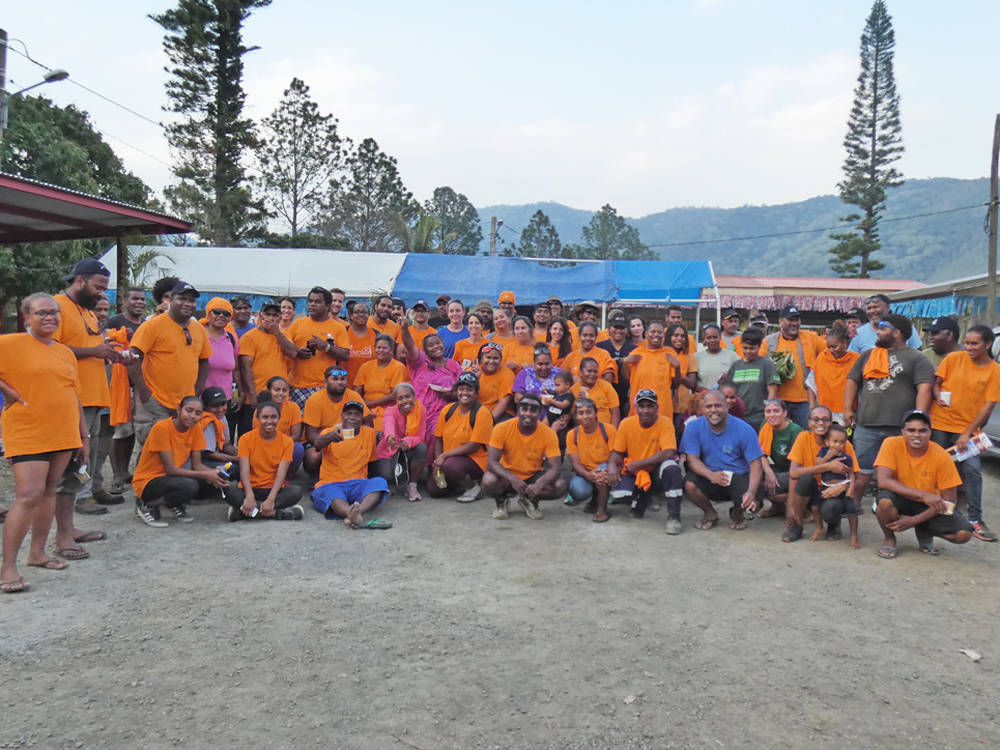 On November 28, 2000, the SMSP's helicopter crashed at a location called Chefao, in the Thio municipality's area. A tragic event for the entire country and particularly for the SMSP Company who lost all its management staff in the accident. A total of 7 persons have lost their lives:
Mr Raphaël PIDJOT, the SMSP's President,
Mr Jean-Pierre LAPOUS, the SMSP's General Manager,
Mr Jean-Pierre GASTALDI, the SMSP's Technical Director,
Mr Régis VIVIER, the SMSP's Financial Director.
Mr Jean-Marc DALMASSO, the Pilot,
Mrs Pierre THOLLO and Robert GARDINAR, 2 Falconbridge employees who collaborated with the SMSP Team for the Koniambo Nickel Northern Plant Project.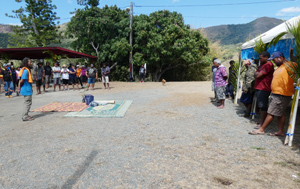 During the crash of the helicopter, some members of the Kuergoa Tribe were the first to visit the scene of the accident. Since then, Kuergoa Tribe has become a family member of the SMSP Group.
A ritual has been naturally developed between this tribe and SMSP staff members, as well as those of its subsidiary companies such as KNS, NMC and Cotransmine, to mark this day in a yearly basis, under the sign of paying tribute and commemoration. A duty of memory for those men departed too early.
This Thursday, November 28, 19 years later, was a day punctuated by the arrival of delegations from all over the North to the East Coast via the West Coast and Nouméa. Customary rituals were performed between the visitors and the Kuergoa Tribe before starting a walk of about an 1 hour to reach the crash site.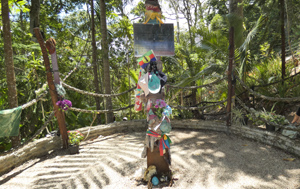 A time to pay tribute and to commemorate was performed in front of the commemoration monument. Subsequently, the participants made their way back to the tribe where a meal prepared by the WIDJÊ Association is planned. This association is at the origin of the organization of all the day's activities on the site.
The establishment of WIDJÊ Association, is a result of several years of meetings and collaboration between the all the Working Committees and the members of the Kuergoa Tribe.
At the end of the day, a Good-by Custom ritual was performed by the visitors before leaving the tribe and getting back on the road.